The ladies of First Baptist Church meet monthly for fellowship and to address the needs of the church. Join us for coffee, devotion, and fellowship as we serve the church in the spirit of love and unity every 3rd Monday of the month at 10:00 AM!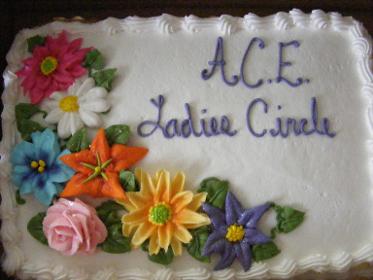 LUNCHEON
Each member takes a turn in providing refreshments for the group!
DEVOTION
Spiritual growth is encouraged by the sharing of God's Word with current devotional material. This time of spiritual contemplation is cherished by all and is an important way for sisters in Christ to show their love toward one another and strengthen and encourage one another!
SPECIAL OFFERING
The ladies circle collects and manages a separate offering apart from the church but still for the purpose of ministering where needed. Baptist history reveals the past diligence of the women to raise funds for the church. Even the installation of the sidewalks was paid with funds raised by the Baptist Ladies Guild!
MISSION
To serve the body of Christ, the ladies of First Baptist have been called on to clean, organize, decorate, greet visitors, hostess and bake for the local homes, hold fund-raisers, and visit shut-ins. Their offerings are collected and used to support Baptist missionaries and applied to any area of need for the church or the congregation. These funds are given and are disbursed according to the needs of the body. Work and missions are the cause and focus of the A.C.E. Ladies Circle. Join us!