Pastor Gary and Marguerite Gonnerman
The congregation of First Baptist Church is so blessed to have truth in the pulpit! Both of the Gonnermans have enjoyed many years in ministry and in the service of God, and the whole church reaps the benefit of these years each week. The Gonnermans have a firm devotion to furthering the kingdom of Christ and have accepted the call of God to guide and to help rebuild First Baptist Church here in Osage, Iowa. If you are new to the area or if you are searching for a church family or even if God is calling you for the very first time, you may speak with Brother Gary in full confidence. May you find the love of Christ today; and may God bless you for seeking him!
"Now devote your heart and soul to seeking the Lord your God."
--1 Chronicles 22:19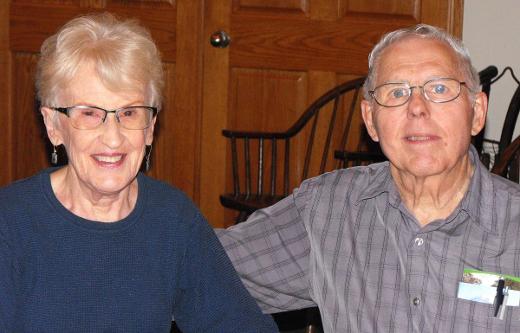 "Lord willing, we'll see you Sunday."
~Pastor Gary Gonnerman