The First Baptist Church is very blessed to have teaching material furnished through a ministry called Answers in Genesis! Organized by Ken Ham, this ministry has at its core a group of creation scientists who teach and preach a biblical worldview with a focus on the Bible as the base of all knowledge and truth. Together, they persevere in the furtherance of God's kingdom by standing firm on the truth of scripture, especially in regard to the foundation of the world and with the purpose of emphasizing . . .
The Relevance of Genesis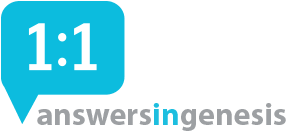 ANSWERS BIBLE CURRICULUM
ABC teaching material is designed to go through the entire Bible in a 4-year span. Teachers are free to start and stop the material, as needed, but encouraged not to skip any lesson. Units are 10 lessons long, easy to follow, and always true to scripture! To get some awesome sample lessons, just click on the following link: www.answersingenesis.org/sunday-school/free-lessons/ !
Why Answers Bible Curriculum?
Whole Bible.
W hole Family.
Whole truth.
Research shows two-thirds of young people walk away from the church. That usually means they are walking away from the beliefs of their parents, too. Could Sunday school be part of the problem? ABC addresses this issue by focusing on seven key concepts.
If you'd like to subscribe to the Answers in Genesis online newsletter or if you would like to receive a print version, just visit the "Answers" page on their website. Here, you will discover answers to many current cultural issues based on biblical truths. You'll also receive insight regarding new research or evidence, which may be presented as fact by the secular scientific community, but always scrutinized in the light of scripture by Answers in Genesis. Subscribe to newsletter in the left column of this page. Read on!